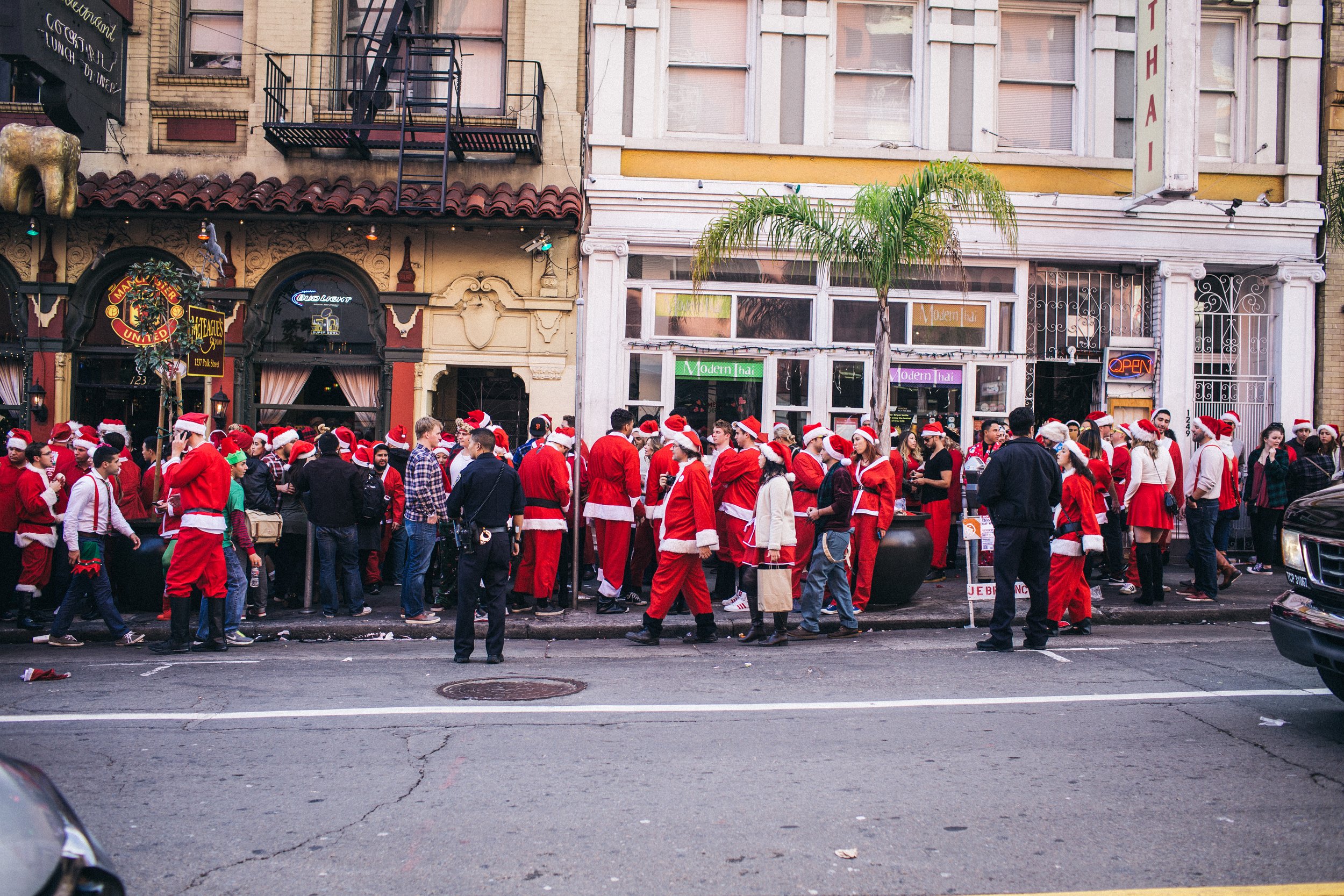 One new international, one new domestic. My travel for 2015 is done.
Every year from now, I will be going to a new city/place within the states and then one internationally by myself. As for 2016, haven't even thought about where to go yet since I always travel at the end of the year at the weirdest times. So far it's worked in my favor since it's always off season travel.
Anyways, solo travel is the best. What I mean is that there's nothing holding you back from doing what you want to do. You can absolutely do whatever you want at your own speed and be selfish in the best way possible because there's there's no one else with you holding you back. Every trip I got lost, I spent too much money, ate more food than usual, met random strangers who are now my friends, and then coming back home with memories of the good and bad times of it all.
San Francisco was my new domestic and for the days I was there, I had such a good time. Even though I didn't get to do my major culinary experience, I ran around with my good friend Alyse who I met many years ago back at school. The funny thing is that when we met up again, we connected so seamlessly. It felt really good to be around her in a city I had minimal knowledge about. I basically ran around with her every night getting lost and enjoying ourselves at bars, dinners with friends. This honestly explains why I didn't take so many photos. Simply just enjoying the time out with her and everyone else. Thank you Alyse (+ James).
Here are some thoughts and highlights of the trip:
San Fran is one hell of a pretty city. It's filled with beautiful people and they're all SO NICE, almost too nice. It's just stupid expensive on all areas from food, drink, and LIVING.
My list was filled with trendy bars and restaurants. They all didn't open till 4:30/5/or 6PM! Alyse told me everyone likes to be outside on the west coast (which makes sense) and that's why things don't open earlier.
Zeitgeist was the best beer garden in the city. The guys looked like they were from 'Sons of Anarchy' but they were so nice to me giving me free beer and talking about whatever life story they wanted with the other bar people.
Hot Toddy's were abundant when I was roaming my culinary list. It was kind of chilly but it was warm for me. Mmm Hot Toddy's.
The most I spent on a brunch by myself was $72 including tip. Was it worth it? Yes. Does my wallet hate me? HELL YES. Thank you Foreign Cinema.
I swear, everyone uses Uber more than Lyft in SF. I'm a Lyft fan to be honest but everyone took those methods of transportation everywhere.
Met up with my old coworker Tina and her husband at Brass Tacks - also met the bartender and a few others around me before I headed off to Oakland. This is one of those spots that is cozy enough which a cool social vibe.
SantaCon happened the same weekend I was there and it was a complete shit show.
My friend Tracy was there the same weekend I was there doing a photo shoot and it was good to meet up with her. I met her back in June when I went to Los Angeles/Malibu/Ventura/Santa Barbara.
Alyse made my SF weekend perfect. From the east coast, now living in the west coast. I'm glad she hasn't changed a single bit. Thank you for everything and I'll be coming back soon.
FAVORITES LIST